4 per week

Debate & Dialogue

4 per week
NCDD member org the Kettering Foundation recently shared some takeaways from journalists at the last Deliberative Democracy Exchange (DDEx). The journalists despite being from five different countries shared similar concerns about the growing global polarization and were united in their desire to both inform readers and empower people to engage in working toward solutions. You can read the article below and find the original on Ketterings site here.
---
Single-day for the 2018 National Conference on Dialogue & Deliberation (#NCDD2018) are now available! If you want to join NCDD2018 but cant attend the whole weekend, then join us for just the day! The single-day tickets are $175 and will give you an opportunity to learn about new civic tech tools and engagement efforts going on, and connect with folks doing dialogue, deliberation, and engagement work. We have been hard at work to design a conference that will be engaging, educational, and provide ample space to []
---
We love gems of wisdom, like the ones below on commitments and virtues, shared by Ben Franklin Circles, an NCDD member org and presenter at NCDD2018. Last year NCDD partnered with BFC and weve shared many stories about the powerful way that Circles bring people together and inspire change. For those attending NCDD2018, we encourage you to participate in the BFC workshop happening during the first session block from 1-2:30 pm on Friday, November 2nd.
---
We have an extra special treat for our upcoming October Tech Tuesday featuring Konveio. This FREE event will take place Tuesday, October 23rd from 2:00-3:00pm Eastern/11:00am-noon Pacific. Don't miss out - register today to secure your spot! Konveio helps change agents, community-builders and forward-thinkers turn their collaborations into action, not just a PDF! The software is a digital outreach platform that turns bland PDFs into actionable websites to better convey ideas, collect feedback and spark action.
---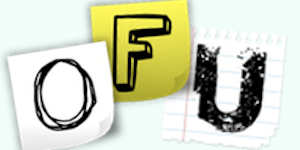 The fifth Online Facilitation Unconference (OFU) is happening on Oct 15-21! This digital gathering is hosted by the Center for Applied Community Engagement LLC, and is a great opportunity for anyone interested in virtual facilitation - no previous experience needed! The early bird tickets are available for only a few more hours, so make sure you register and get your tickets ASAP! Follow OFU on Twitter with the hashtag #OFU18 for more #FacWeek updates. You can read the announcement below for more info or find the original on the OFU Exchange []
---
Great news! We received word the Sheraton Denver Downtown has extended the deadline for the NCDD2018 discounted room rate until 5:00 pm MST this Friday, October 12th. The 2018 National Conference on Dialogue & Deliberation (#NCDD2018) is being held at the Sheraton and we've negotiated a great rate of $165/night for conference attendees. Located right the on the 16th Street Mall, not only will you be in close proximity to the NCDD2018 magic, but you will be staying right in the heart of downtown Denver.
---
These leading organizations in the dialogue and deliberation community are generously supporting the 2018 National Conference on Dialogue & Deliberation. We are so grateful for their commitment to the conference and this community. We couldn't do it without them! We hope you'll consider joining them by supporting this important convening and becoming a sponsor of NCDD 2018.
---
In two weeks, NCDD member org MetroQuest will be hosting the webinar, 10 Tips for Successful Online Engagement Every Time; which was co-sponsored by NCDD and the American Planning Association (APA). This free webinar on Wednesday, October 17th will offer best practices for online engagement and share stories from successful engagement efforts. You can read the announcement below or find the original on MetroQuest's site here.
---
Its that time again! Applications are now being accepted for the 2019 All-American City Awards until March 5th, 2019. Hosted by the National Civic League, an NCDD partner and conference sponsor, the award will be given to the communities working towards improving health equity through inclusive civic engagement. We encourage you to watch the video from the 2018 awardees with tips on applying and how the award has benefitted their communities.
---
HERE THEY ARE! The final round of workshops are below and the official workshop schedule is now up! We also announced the presenters who will be at the D&D Showcase on Friday night check it out here! Friendly reminder the discounted hotel room rate at the Sheraton Denver Downtown is ending next Wednesday, October 10th at 5pm MST, so make sure you book your rooms as they are filling up quickly. If you are looking to split a room with someone, coordinate for a roommate []
---
We're excited to share the list of featured presenters in this year's D&D Showcase a highly anticipated, high-energy event held on the first night of the 2018 NCDD conference. The Showcase is a fun way for you to meet some of the movers-and-shakers in our field and learn about their leading-edge projects, programs, and tools. Showcase presenters are asked to prepare a brief spiel to use as a conversation starter during this un-timed session, to provide handouts so you can follow up after the conference, and []
---
We always love hearing about the cool, fun engagement efforts going on, which is why were excited to share with you an effort thats going on in Colorado called, Count Me In! Its a collaborative civic engagement effort that educates voters on what is on their ballot in a transpartisan way, bringing in all sides of the initiatives. CMI seeks to empower voters to know what they are voting on and vote on the whole ballot with fun events like Ballot Speed Dating and Backyard Ballot Bashes. []
---
The next National Week of Conversation (NWOC) is October 5th 13th! During NWOC, folks around the country will be joining conversations, in hopes to better address the intense divisions in our society through dialogue, deepening understanding, and building relationships. We encourage you to join a conversation already going on and/or start your own here! To help support these conversations, resources like conversations guides and helpful background information are provided on the National Conversation Project (NCP) site here, many from the NCDD coalition! And dont forget to []
---
In case you missed it, you are invited to join the livestream for a National Conversation on Civility tonight from 7-9 pm Eastern, hosted by NCDD member org National Institute for Civil Discourse and the American Psychological Association. The conversation moderated by Scott Simon of NPR, will feature a panel with Dr. Johnathan Haidt, Sally Kohn, Dr.
---