4 per week

Debate & Dialogue

4 per week
In case you missed it, NCDD member org, Everyday Democracy announced the winner of the second annual Paul and Joyce Aicher Leadership in Democracy Award! Please join us in congratulating Beth Broadway of InterFaith Works of Central New York for her work in Syracuse over the last 40 years, and runner-up, Mayme Webb Bledsoe of the Duke Durham Neighborhood Partnership in North Carolina. We encourage you to read the announcement below or on Everyday Democracy's blog here. Syracuse New Yorks Beth Broadway Wins 2018 Paul Aicher Leadership in Democracy Award []
---
Today we'd like to feature a great example of dialogue and deliberation in action, KRIA The Icelandic Constitution Archives. This mini case study was submitted by Eileen Jerrett via NCDD's Dialogue Storytelling Tool. Do you have a dialogue story that our network could learn from? Add your dialogue story today! Title of Project: KRIA The Icelandic Constitution Archives Description: At the end of September, Build Up joined constitutional and legal scholars, government ministers, and democratic activists from around the world at the conference on Democratic Constitutional Design (DCD) []
---
NCDD is excited for todays FREE Confab Call featuring West Virginia State Senator John Unger. The one-hour call takes place at 1pm Eastern/10am Pacific. Its going to be a great event so make sure you register ASAP to secure your spot on the call! Senator Unger is a major advocate for utilizing dialogue and deliberation to engage with constituents.
---
As we get into the second week of January, the online events going on in the dialogue, deliberation, and engagement field are starting to ramp up. Below are events happening this week and a preview of some of the ones happening next week. Learn more about the Common Ground for Action deliberative online forums from NCDD member National Issues Forums Institute, and webinars from NCDD member orgs, MetroQuest and Living Room Conversations, and the Zehr Institute.
---
In part one of We Are All Catalysts, the focus was on examples of groups in dialogue in deliberation who showcase how our powerful inner sparks can be used to transform conversations and communities. In part two, we want to follow up and have all of you help guide our continued conversations! It was impossible to get a conversation going, everybody was talking too much. ~ Yogi Berra We live in a world of noise.
---
Our sincerest appreciation to everyone who donated, renewed their membership, or joined NCDD during our End-of-Year Fund Drive. With all of your support, we were able to raise $8,800 to help support this amazing network of innovators! Thank you so much to all who contributed and we are thrilled to use this to drive NCDD into 2019. We have a lot of exciting ideas in store that we hope to implement and we have the following champions to thank!! Please join us in offering a deep []
---
In an effort to continue to bring you even more D&D events, we will be expanding the weekly webinar round-ups to include any online events! New additions this week include Common Ground for Action deliberative online forums from NCDD member National Issues Forums Institute, and webinars from NCDD partner, National Civic League, and member org, Living Room Conversations. Do you have a webinar or other event coming up that you'd like to share with the NCDD network? Please let us know in the comments section below or by emailing []
---
NCDD is excited to announce our January Confab Call featuring West Virginia Senator John Unger! This FREE call will take place Thursday, January 16th from 1-2pm Eastern/10-11am Pacific. Make sure you register today to secure your spot! On the call, Senator Unger will discuss the integral role of public engagement in his work as a state senator. He will talk with us about how he has been using dialogue and deliberation to engage with constituents in his district, and how he attributes that to his recent reelection bid []
---
First webinar round up of the New Year! Check out the list of webinars happening this coming week from NCDD member Living Room Conversations and IAP2. FYI there are more webinars happening later next week that we will share closer to the day, so stay tuned to the blog for more! Do you have a webinar coming up that you'd like to share with the NCDD network? Please let us know by emailing me at keiva[at]ncdd[dot]org, because we'd love to add it to the list! Webinar Roundup: Living Room []
---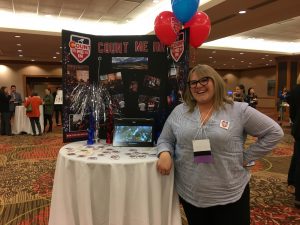 Great way to start off the new year reading this excellent write-up by NCDDer, Kevin Amirehsani, on the recent 8th National Conference on Dialogue & Deliberation. He shares some of the best practices in our field and highlights several gems from the conference. We are proud to work amongst such talented, dedicated, and inspirational individuals, and cant wait to see the new heights this field will go! We encourage you to read Kevins piece below and find the original version on the UNC School of Government []
---