Jonathan Owen A new approach to inspecting schools is needed, based on our knowledge of how students, teachers and inspectors best learn, says Frank Coffield A leading academic has accusedOfsted of doing "more harm than good ina blistering attack on the inspectorate. Frank Coffield, emeritus professor of education at the UCL Institute of Education, publishedhis blunt conclusion in a blog posted today, following a review of research about the impact of Ofsted. The blog, for the British Educational Research Association, says hehas carefully reviewed the evidence for the benefits of inspection as well as for any undesirable consequences.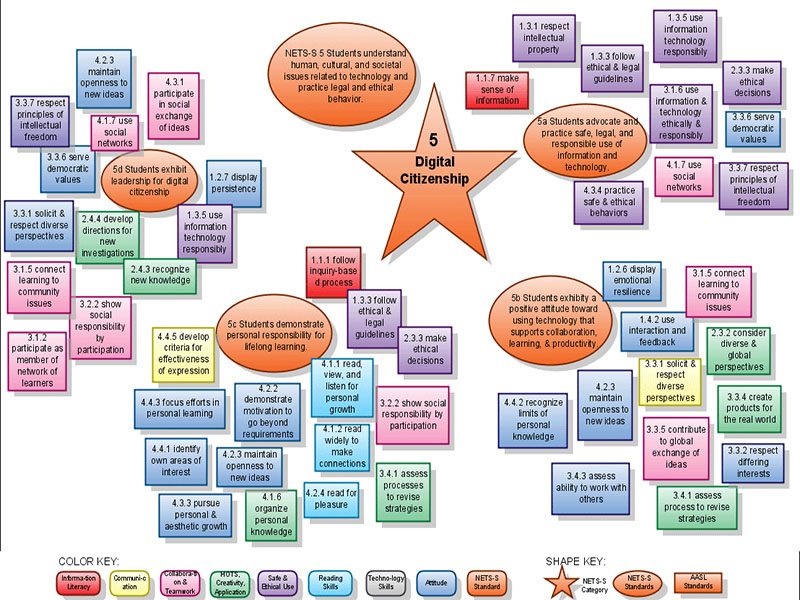 Standards For Digital Citizenship In Graphic Form by TeachThought Staff ISTE has long had available technology standards to help promote informed use of technology by students. These standards are broken down into 5 categories for students, teachers, administrators, coaches, and computer science educators. According to wikipedia (dont judge us), this process started in earnest in the late 1990s, and the result today is comprehensivewhich leads us to the above graphic from thesimplycurious wiki.
---
| | | | |
| --- | --- | --- | --- |
| first name: | | last name:: | |
| email: | | zipcode: | |
| age: | | gender M/F: | |
| morning update: | | evening update: | |
---
---
ONLY the following data is shared - click checkmark to block
Age: ""

Gender: "preferNotToSay"

ZipCode: "04240"

--------------
Interest: "Futuristic Visions"

Interest: "Cutting Edge Digital"

Interest: "Tech News"
---